WRC 10 FIA World Rally Championship is the newest installment of the official World Rally Championship racing simulator game developed by Kylotonn and published by Nacon. The game's release year marks the 50th anniversary of the World Rally Championship, and the title honors the event by including various gameplay features to commemorate it. With WRC 10, the players will also get to try out a new career mode, which allows the player to form and manage their own team. The game's initial reception has been mostly positive.
Historical rallies
As the WRC competition celebrates its 50th anniversary, the developers decided to commemorate the event in WRC 10 with a dedicated mode. In Retrospective Mode, the players will experience the thrills of the past in 19 special events, such as Acropolis Rally in Greece or Italian Rallye Sanremo. Together with the classic races, the player will receive classic rally cars, including brands like Lancia, Alpine, Subaru, and Ford. Retrospective Mode is a real treat for all the fans of classic World Rally Championship events.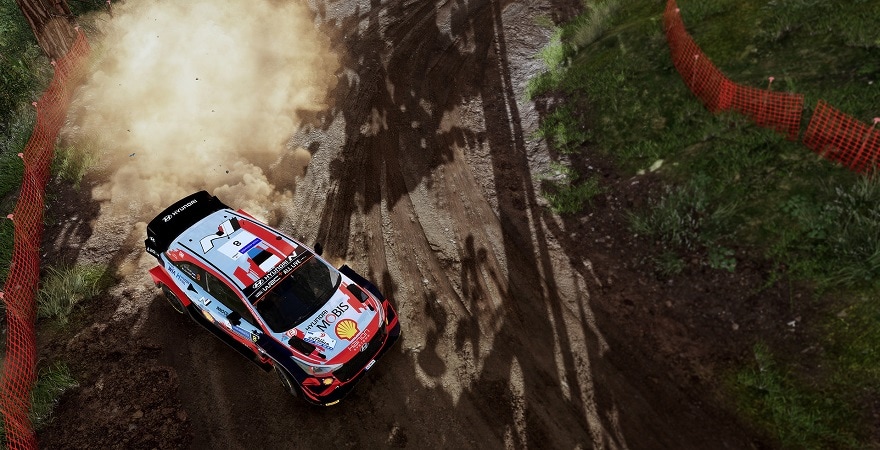 New career mode
In past installments, the Career mode allowed the player to manage one of the pre-existing teams, winning races and spending funds on car upgrades and qualified staff. WRC 10's Career has been revamped to give players more flexibility. In the newest installment of the WRC video game series, the player can form their own team, choosing the car and freely customizing the livery.
Reception
The initial reception of WRC 10 FIA World Rally Championship has been mostly positive – the critics praised the physics overhaul and improvements in the career mode. They also noted the Retrospective Mode as one of the most interesting elements of WRC 10's gameplay.
Key features
Experience the thrill of participating in the World Rally Championship.
Drive the fastest rally cars on the tracks around the world.
Relive the classic races in Retrospective Mode.
Enjoy improved mechanics of the Career mode, which gives the player more freedom than the previous installments of the series.
Experience the cross-platform multiplayer features, competing against other players online.
WRC 10 FIA World Rally Championship key is meant to be activated on the Steam platform.
Release date: 2021-09-02
This content was copied from https://www.g2a.com/en/wrc-10-fia-world-rally-championship-pc-steam-key-europe-i10000250697003. It is protected by copyright, all rights reserved. If you want to use it, you are obligated to leave the link to the original source.